Remote Starters, Security Systems, and More Options
​
Wouldn't it be great to remotely start your vehicle from the convenience of your home or office with the press of a button? We think so, and if you do too a vehicle remote start is the upgrade you need. Simply push the start button on your remote transmitter to heat or cool the interior of your vehicle from a distance before getting in!
​
Prices start at $399 installed.
(See detailed system pricing sheets below.)

​
On most vehicles the bypass and many options are included. Ask our sales team for details.
​
Additional options and remotes are available to customize the remote start installation to fit your particular needs. Please see below for detailed descriptions of each option.
​
Call us at (330)405-9393 to schedule your appointment for a remote start installation today.
​
​
​
​
Options and Pricing Sheets:
​
​
​
​
​
---
​
Drone Mobile Plans:
​
Pricing is subject to change. Please visit their site to get current pricing and details.
---
​
​
Option Details:
​
Anti-Grind - This option opens the starter circuit to eliminate the possibility of trying to restart a vehicle that is already running.
---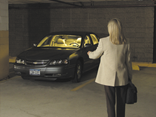 Dome Light Supervision - This option turns your vehicle's interior lights on for a set period of time upon disarming/ unlocking your vehicle's doors by remote control. This is a great feature for that added bit of peace of mind when it is dark out.
​
​
​
---
​
GPS Tracking - Ever wanted to locate or track your vehicle? Simply click the Map icon within the DroneMobile app for your vehicles current location displayed on a map. Along with your vehicle's location, you can view any available vehicle status information, such as your vehicle's battery voltage, temperature, alarm status, speed and more.
​
---
​
Hood Pin Switch - This option is a switch that ensures the remote start will not function if the vehicle hood is open.
​
---

Horn Honk - This option gives you audible horn confirmation upon locking and unlocking the doors. With this option you will also have the ability to activate the vehicles horn and parking lights in a panic situation.
​
---
Keyless Entry - This option allows you to lock and unlock your existing power door locks by remote control.
​
​
​
​
---

Parking Light Flash - This option provides you with a visual light flash confirmation for all remote functions.
​
​
​
​
​
---
​
Power Door Locks - Add power door locks to any vehicle that didn't come factory equipped. This addition not only adds value to your vehicle, it pays for itself through added personal convenience.
​
---
Security System - With this option you receive a red warning light on your dash that begins to flash when you lock your vehicle by remote. It is great for warding off potential thieves. Along with the red warning light, you receive a starter kill. When the doors are locked by remote, the starter disables preventing your car from being hot-wired and stolen. If your vehicle is being broken into a loud siren will sound. At Summit, we offer a complete array of vehicle security systems from the basic to the most sophisticated to compliment your remote start and/or keyless entry system.
​
∎ Systems are affordably priced.
∎ Systems add value to your vehicle.
∎ Systems give you peace of mind.
∎ Systems may qualify for an insurance discount.
∎ Systems come with manufacturer warranties.
​
---
Trunk Release - This option releases your existing electric trunk or hatch with the trunk button on your remote control. This option will pay for itself the first time you go grocery shopping.
​
​
​
---

Two-Way Confirmation - This option is a remote control with a display that keeps you in communication with your vehicles remote functions.
​
Call us at (330)405-9393 to schedule your
appointment for a remote start installation today.
​
​