​
Featured AV Installation: Buffalo Wild Wings In Alliance
What a wonderful opportunity we were given this year. Thank you Buffalo Wild Wings! Please go visit their brand new restaurant in Alliance and enjoy the audio video experience, their great staff, and delicious food. A big thanks also goes out to all of our installers, and team back at the store that put in the extra hours during this project. Job well done!
​
Pictured Below:
Buffalo Wild Wings Ribbon Cutting
Team Summit Enjoying A Really Fun Buffalo Wild Wings Opening
Buffalo Wild Wings Spectacular Interior View
​
​
​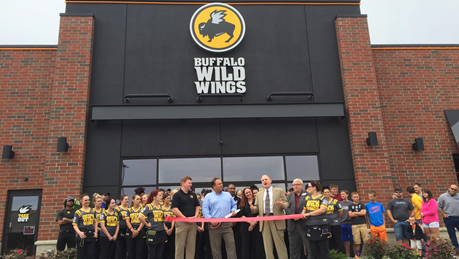 ​
​
​
View more pictures of our installation. Buffalo Wild Wings Slide Show >
​
​
We have almost 100 pictures of our work displayed on Google! To see them type "Summit Sound and Security" into your google search bar online. Then look at the top right of our business listing and select "see photos".